El Nido, 15-17-18/03/2018
When we left Busuanga Island I was pretty sure we had already seen the best that the Philippines had to offer, at least according to most locals and fellow backpackers…  I was wrong.
To make it to the northernmost village on Palawan Island, we picked the faster (4 hours), yet not so cheap for Filipino standards (about 16 Euro each), catamaran. Put it down to the low expectations we had or to the fact that we happened to arrive in the middle of a summer festival, both me and Isa immediately felt like people hadn't been fair to El Nido, by defining it a less charming, more touristic version of Coron.
We actually loved the bubbly, festive and extremely welcoming vibe of this small town and found it nowhere as hectic as Coron City.
As soon as we left the boat, we hopped on a tricycle to reach  the family-run Karmylla's guest house, right by the idyllic and extremely underrated Corong Corong beach. We dropped our backpacks in the wooden hut in filipino style where we would have spent two nights and ran to the shore. After few seconds of awe, we kinda had to accept that our stomachs were about to start a process of auto digestion. Which we prevented with some of the most delicious mulles in coconut and curry sauce and calamansi and pomegranate juices, ordered at the extremely conveniently located (right behind our shoulders)  La Plage beach restaurant.
We spent the whole afternoon strolling along the solitary shore on a low tide, talking with each other, watching local craftsmen fixing their boats and kids having a blast with whatever they had at hand . It was kind of a grey day, but we didn't seem to really care for how good and laid back the vibe was. After a few hours walk on picture-perfect secluded beaches, normally accessible only with a boat, we reached the slightly touristic La Cabanas beach where we had to give in to its white sand and played beach bums for a while.
All of a sudden, right when we were about to move on, the colour of the sky changed. What had previously been grey, turned into bright orange and red, resulting in one of the most intense golden hours I've ever witnessed. Everybody on the beach seemed to be feeling the same way and somehow brought me back to Rio de Janeiro, when people gathered on the cliffs of Arpoador to marvel at the sun setting on Ipanema beach. The atmosphere was incredibly similar, but the show here was probably even more astounding. Never seen the sky taking so many colours all at once. And the longer we waited and the more bizarre it got, eventually looking like an expressionist painting.
Absolutely flabbergasted, me and Isa made it back for a quick shower right before walking to the festive El Nido to grab dinner. Amongst the several events that made the town ecstatic, including tons of street food stalls (God bless!) and one of the dodgiest local fair with an unbelievably rusty and unstable Ferris wheel, we ended up cheering for the contestants of a pageant show, which apparently was the big s*** going on that night. Oh well, neither of us could see that coming, but we actually had a great evening.
Second day in El Nido, probably the first day in two weeks without alarm. Yeah, tell it to the dogs and roosters right out of our windows…
Plan for the day was to play tourists and join one of those boat tours that take you from one funny named beach/cave/snorkeling spot to the other. What we saw was definitely worth the experience, however, neither of us proved to be particularly enthusiastic to share a small boat with other 25 people and stop by each destination with dozens of other boats. It's absurd, in my opinion, how this tour operate: instead of following different schedules everybody goes to the same place at the same exact time. The outcome? Overcrowded beaches with hundreds of annoying Chinese tourists taking selfies, risking their lives in the most absurd ways and generally killing the vibe of places that, otherwise, would take your breath away.
A very rough sea actually played in our favour and slowed down some of the boats, making the last stops of the day not as packed. Call me snob but nah, this is definitely not the way I like to explore things while traveling.
That's why on our way back, I spoke to one of the skippers and made private plans for the following morning to have the tailored, and far less expensive, experience we actually craved for.
That eve we watched a less impressing sunset from the comfy couches of a lounge bar (Panorama, maybe slightly too Ibiza-looking for our taste) by the beach while sipping mango shakes and eventually went back to El Nido's celebrations, where we finally gave in to the highly celebrated Cebu lechon (roasted piglet, a Filipino delicacy). Would love to say it was not worth it…
The day ended in a pretty peculiar way when, as we made it back and turned on the light of our wooden hut, we found it riddled with roaches. Wish I could say it was only Isa to lose her s*** but nobody would believe me anyway…. Downsides of backpacking those famous instagrammers wouldn't mention about 😉
As expected, the private tour we arranged, left us very much speechless.
We left a completely deserted Corong Corong beach at 7.30 AM, in the sunniest of days, and sailed on a tiny paraw boat straight to the small lagoon, a green water lagoon surrounded by towering cliffs and a lush forest. We explored it on board of a kayak and had to "compete" just with a couple other earlybirds. Because of the lagoon's conformation every noise echoed in a pretty magical way. The birds' chirping, the occasional water drop falling from the rocks, or the noise the oars produced as they dove in the water… Without fully noticing it, we lowered our voices as we talked to each other. We soon realised that everybody else was actually doing the same, as to preserve the lagoon's calmness and ethereal vibe.
A slow-paced sail around the big lagoon and its surreal turquoise water, served as our next destination. One of those moments that simply feel too good to be true. Apart from dropping an "OMG" on an average of 10 seconds intervals, we both were too astounded to actually commit to a real conversation.
My personal highlight was reached at the hidden lagoon, where we sipped fresh coconut water and sunbathed on a lonely white sand beach, surrounded by the typical limestone cliffs and skinny dipped in the calm cool water of the secluded lagoon.
After our last coral reef snorkel got interrupted by an encounter with far too many jellyfishes, we ventured back, kissed by the late morning sun and refreshed by the spurts of the waves crashing on the sides of the boat.
With still a whole afternoon on our hands we picked one of the dozens of scooter rentals on the street to the village and rented one. In a matter of a 45 minutes ride under a merciless noon burning sun, on a dirt road that looked like a battlefield and had me swearing like a truck driver, we made it to a backpackers' favourite: Nacpan Beach. Touristy but far from being packed, crystal clear water, white sandy beach, a miles-long stretch of palms… We literally had a slow motion moment when, while getting rid of our helmets and clothes we ran towards the shore to eventually dive in the sea.
After few minutes of aimless splashing (kinda felt like our senses took over our cognition), we actually realised we very much needed lunch. We hit the closest beach bar and had our last sinigang, my beloved tamarind soup, garlic rice and some abodo. Toes in the warm sand, heads in the shades, sea view, sweet sips of fresh buko (coconut)…
We spent the rest of the afternoon walking along the never-ending beach, with the occasional dive every time we like a heatstroke was about to hit us and applying the thickest layer of sunscreen to our ever sunburnt shoulders. We decided to wait for sunset while drinking some ice cold San Miguel and fruit shakes. Which was, of course, absolutely worth it, but also really fucked up all our evening plans.
With less than two hours to ride back (in the dark, hit by a shower of bugs), return the scooter, grab dinner, pick up our backpacks, take a shower and eventually jump on the bus to Puerto Princesa we had booked (the only one leaving El Nido that night), we kinda knew that we would have had to skip something if we wanted to make it to our flight back to Manila… Which happened to be the shower.
Ouch! We did feel pretty nasty when, two mornings after, we finally made it back to Berlin and finally took a shower and got rid of that lovely mix of salt, sweat, sunscreen and dead midges.
---
For a while, when I looked back at mine and Isa's holiday in the Philippines, I had a weird taste in my mouth. Not because of the place, which easily still makes it to both of our personal favourites, but because of the turn our lives took shortly afterwards.
However, after two years, I can't help but smile. And be grateful for each one of these moments.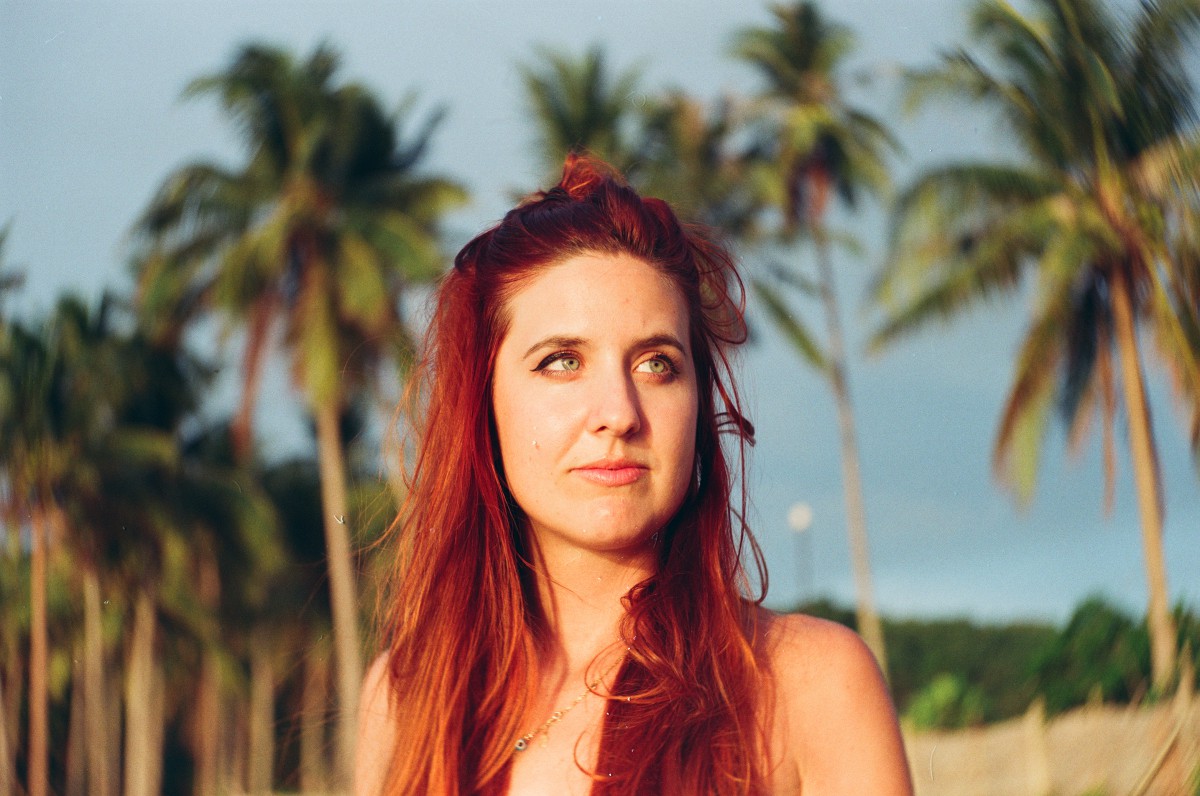 ---
Nikon N55, Petzval 58 Bokeh Control, Kodak Gold 200 (35)
Olympus OM-10, Zuiko 50mm f/1.4, Kodak Portra 160 / Lomo CN 100 (35)